BlockDevs Asia held another successful event regarding blockchain gambling. The event is part of BlockDevs series of events for blockchain enthusiasts and blockchain builders.
The event was held last July 27, 2019, from 1pm to 5pm at BlockchainSpace, Acceler8, 111 Paseo De Roxas Makati City. There were over 60+ participants for the said event.
BlockDevs held a conference where there were talks about blockchain casinos and online gambling. The experts discussed DApps statistics and the development of decentralized casinos. And highlighted integration of well-known online games to an online platform. The participants had a chance to ask questions at the end of the forum.
The Current State of Online Gambling and Casinos in the Philippines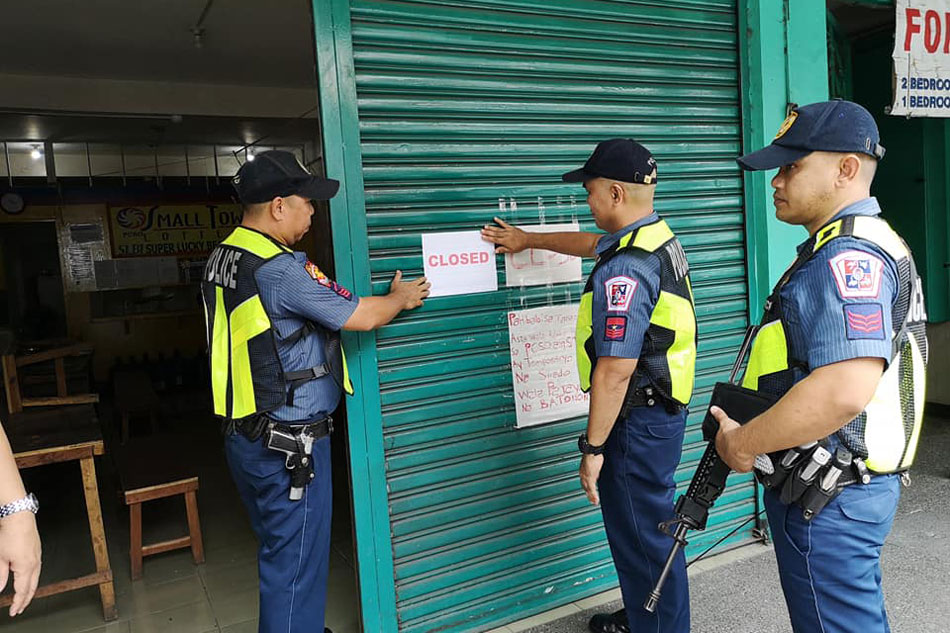 Philippine Pres. Rodrigo Roa Duterte issued an order to close all gaming operations within the country due to reports of graft and corruption. A few weeks ago, the Commision on Audit (COA) also issued a statement that the Philippine Charity Sweepstakes Office (PCSO) failed to remit 50% of its earnings to the government stating that "The COA's 2018 audit report claimed that PCSO had failed to remit a total of P8.43b (US$165m) based on its profits from 1994 to 2016."
The said order came under fire for costing millions of jobs across the country, as well as loss of funds for the Universal Health Care Law which depended on charity funds from PCSO earnings.
The issue of illegal activity and corruption within the local community of gamblers. Corruption and missing funds have always been reported but solutions have barely surfaced.
Original Bitcoin Source Code Shows Online Gambling Project
When cryptocurrency supporters unveiled the pre-release source code of Bitcoin, they uncovered interesting things. Satoshi initially named the blockchain we know today as "timechain". But it's descriptions fits similarly to the said technology. Terminologies they used differ but what really stroked the most with crypto enthusiasts are its initial coding that never came to be.
As Bitcoin.com reported in an article:
"…the original Bitcoin software had an IRC client included, which aimed to create an easier way to bootstrap messaging. Further, the original repository that held Bitcoin's 0.1.0 code also included the framework in order to create a virtual poker game which was added on April 16, 2008. After the official network launch, ideas like the P2P market and the virtual poker game never came to fruition. The IRC client stuck around for a few releases, but after Bitcoin version 0.8.2, support for IRC bootstrapping was removed completely. "
Ethereum's PoolTogether and Facebook's Libra—The Online Gambling Midas Touch
The allure of crypto gambling hasn't died out. Facebook's Libra has gotten attention recently. Despite all the fire, Libra has a few tricks up its sleeve. PoolTogether and Libra follows a same concept. CoinDesk described PoolTogether as "…a lossless lottery" and added that "tickets are now on sale. Its similarity to Libra is not a completely one-to-one relationship, but the key insight of both is the same: Earning interest on your own money is good, but it's better to also earn interest on other people's money. "
They said it was a low-risk, low-friction, and a low stress way to play online gambling. The psychology of better over and over was seen in participants who had a lot less to lose. And Libra and PoolTogether wanted to bring that into the table for online gambling.
On PoolTogether, everybody is betting that they can win the interest off of everyone else's tickets. A crypto newbie could buy one ticket for 20 DAI and get all the interest earned off a whale who bought 1,000 tickets.

On the Libra protocol, it works the same way, except the same whales always win.
Blockchain Gambling—A Shoutout and a Meetup
IvanOnTech, a popular vlogger, blockchain speaker and educator, gave a shoutout to BlockDevs Asia (see video above). This was a collaboration for the event "Blockchain Gambling".
BlockDevs Asia posted a MeetUp for the said event. A confirmed number of 66 participants RSVPd. The program were as follows:
1:00 – 1:15pm
Registration
1:15 – 1:45pm
Intro to Blockdevs and Blockchain Gambling and predictions markets by Amadeo
1:45 – 2:15pm
How to build a Decentralized Casino by Chris
2:15 – 3:15 pm
Blockchain Casinos/ Games in action – Amadeo
Herorats – Amadeo
IOST Casino's – Amadeo
Augur Prediction Platform – Amadeo
Quanta Lottery – Tracy
3:15 – 3:35 pm
Blockchain, Artificial Intelligence, and iGaming in Malta by Eman Pulis (Malta CEO)
3:35 – 4:30pm
Panel Discussion- Decentralized Gambling (Raf Padilla, Mark Vernon, Eman Pulis, Nathan Smale)
4:30 – 5:00 |
Networking/ Raffle
The Talks of Blockchain and Online Gambling
Amadeo Brands of BlockDevs Asia gave an introduction of the event. He introduced BlockDevs Asia to the participants, gave his insight about market predictions and blockchain gambling.
The event was then followed by a series of talks, games, and a raffle at the event.
Expert Talk
Sulture Ventures discussed Gambling DApp Statistics. Their stats reported that gaming and gambling industry holds the most number of stakeholders. They also emphasized the importance of decentralized platforms of 2019. They concluded with FAQ for DApps and how to find the best DApps in the market.
Chris Versales then proceeded to discuss blockchain casinos in action. He compared different platforms for blockchain casinos and talked about how blockchain lotteries could work.
Amadeo Brands also presented a few examples of existing blockchain casinos and prediction platforms. This included Herorats, IOST-based casinos and the Ethereum-based Augur Prediction Platform. He discussed how each platform works and gave a demo on how to play each game.
Tracy presented Quanta's Blockchain Lottery Platform—the world's first fully licensed blockchain platform. She focused on how RANDAO has been used by Quanta to generate a provably fair random numbers for selecting their winning ticket.
The event was then followed by a panel talk by Mark Vernon, Nathan Smale, Rafael Padilla. Brands moderated the event, who also discussed "Blockchain Gambling — The Oxymoron Solution". Discussion for Philippines laws and authorities were also discussed with the participants. After which, a question and answer forum then followed.
The event was reported a success. The panel was surprised by the audience's active participation. The day ended with a raffle and a few prizes for the winners.
The Future of Online Casinos, Online Gambling, and Blockchain DApps
Online gambling, blockchain gambling, and DApps are taking ahead. Facebook and Ethereum have noticed the large revenue and market for blockchain gambling. Despite current regulations, blockchain DApps prove a lot more than just a diversion. It can solve corruption, offer less risk, and provide a safer place for players to gamble and play.
The potential of blockchain gambling is yet to be fully seen. But until then, we hope the next event would turn out as great as this one.
The event was made possible because of TokenNews and BlockDevs Asia. If you are looking for blockchain gambling updates, check out our websites here, here, and here. Subscribe to our newsletters and stay updated with everything about blockchain.
BlockDevs Asia and the rest of the community would like to thank all our sponsors for the said event.